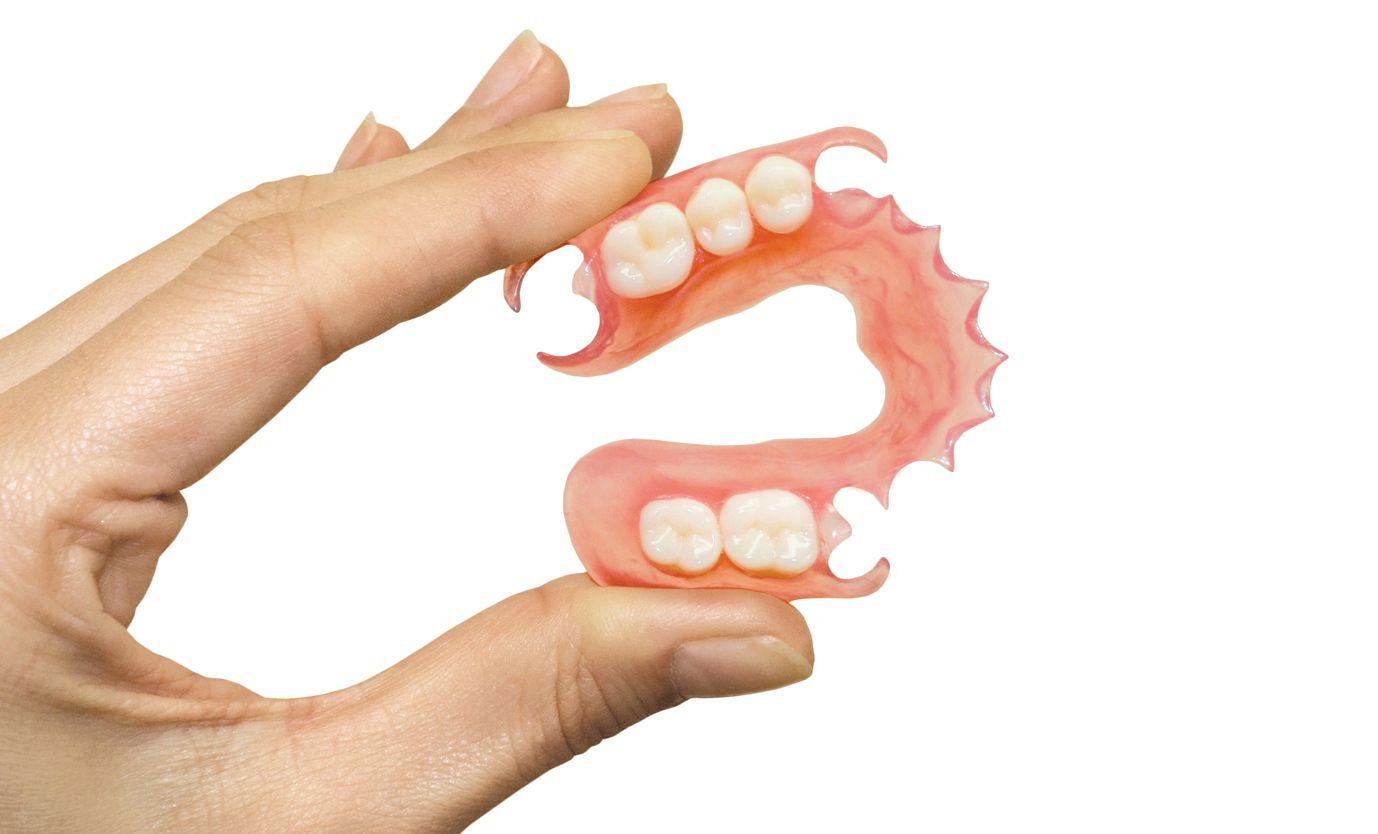 If you are missing a single tooth or multiple teeth which need replacing we offer different types of partial dentures to replace them:
Chrome Partial Dentures
These dentures are the superior type of partial denture due to its strength from the chrome framework & comfort fit. A custom design framework is constructed with acrylic teeth to replace your missing teeth.

Valplast Flexible Partial Dentures
We can provide you with a partial denture without metal clasps that is great for hiding any traces of a denture in your mouth. These dentures are flexible & stay in your mouth by slight pressure against your natural teeth.

Acrylic Partial Dentures
This type of denture is made completely from acrylic and usually has two metal claps to keep the plate in your mouth. We provide a quick turnaround time frame and is the cheaper alternative to the other appliances offered.