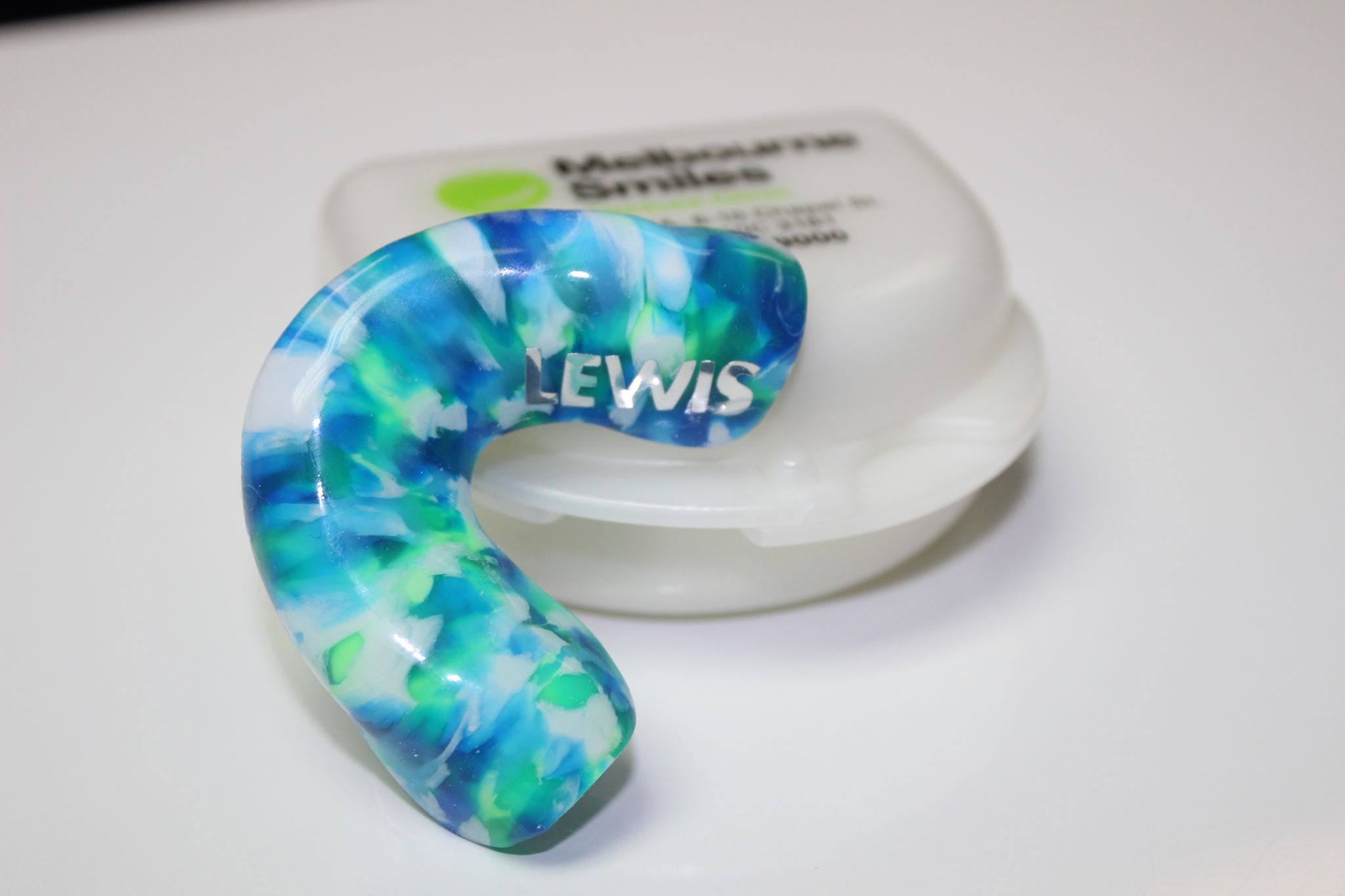 Damaged or dislodged teeth, broken jaws and cut lips can occur whilst playing sport. A mouthguard helps absorb the impact of contact to the face, which might otherwise result in a permanent injury to the mouth or jaw.
Sporting accidents are one of the most common dental related injuries. Melbourne Smiles Denture Clinic's vision and values are quite simple:
High quality custom made mouthguards for your schools, club or community at affordable rates
We offer a wide range of colour choices for your mouthguard to suit your personal taste (plain or fluro colours) and you can even choose your favourite sports team's colours (dual or multi colours).
If you play the following sports, you should wear a mouthguard:
Football
Soccer
Basketball
Hockey
Ice Hockey
Rugby
Boxing
Martial Arts
Baseball
BJJ
Waterpolo
Gridiron
Wrestling
Taekwondo
Medieval Combat
Snowboarding
And plenty more…
Boil and bite VS Melbourne Smiles Denture Clinic Custom Mouthguards
There are substantial differences between Melbourne Smiles Denture Clinic Mouthguards and Boil and Bite Mouthguards from your local chemist or sporting goods distributor. In order to assist you in being the best sportsperson as possible, then you require the best quality equipment to support you. When you purchase a custom sports mouthguard it is made specifically for your mouth and teeth so the fit is 100% accurate therefore allows you to breathe easier, feels more comfortable and does not fall out of your mouth.
In a Boil and Bite Mouthguard this is not the case and as a result, it will not be secure in your mouth and also does not have the longevity that a custom made mouthguard has.